IKEA is a European multinational group that designs and sells ready-to-assemble furniture, kitchen appliances and home accessories, among other useful goods and occasionally home services. Founded in Sweden in 1943 by 17-year-old Ingvar Kamprad, IKEA has been the world's largest furniture retailer since 2008.

1. Research
2. Wireframes
3. Design and Execution

Ikea being iconic for its flatpack and simplistic designs, I felt as if their website was not representative of their Tone of voice. I wish to redesign there current site for mobile to give it this tone.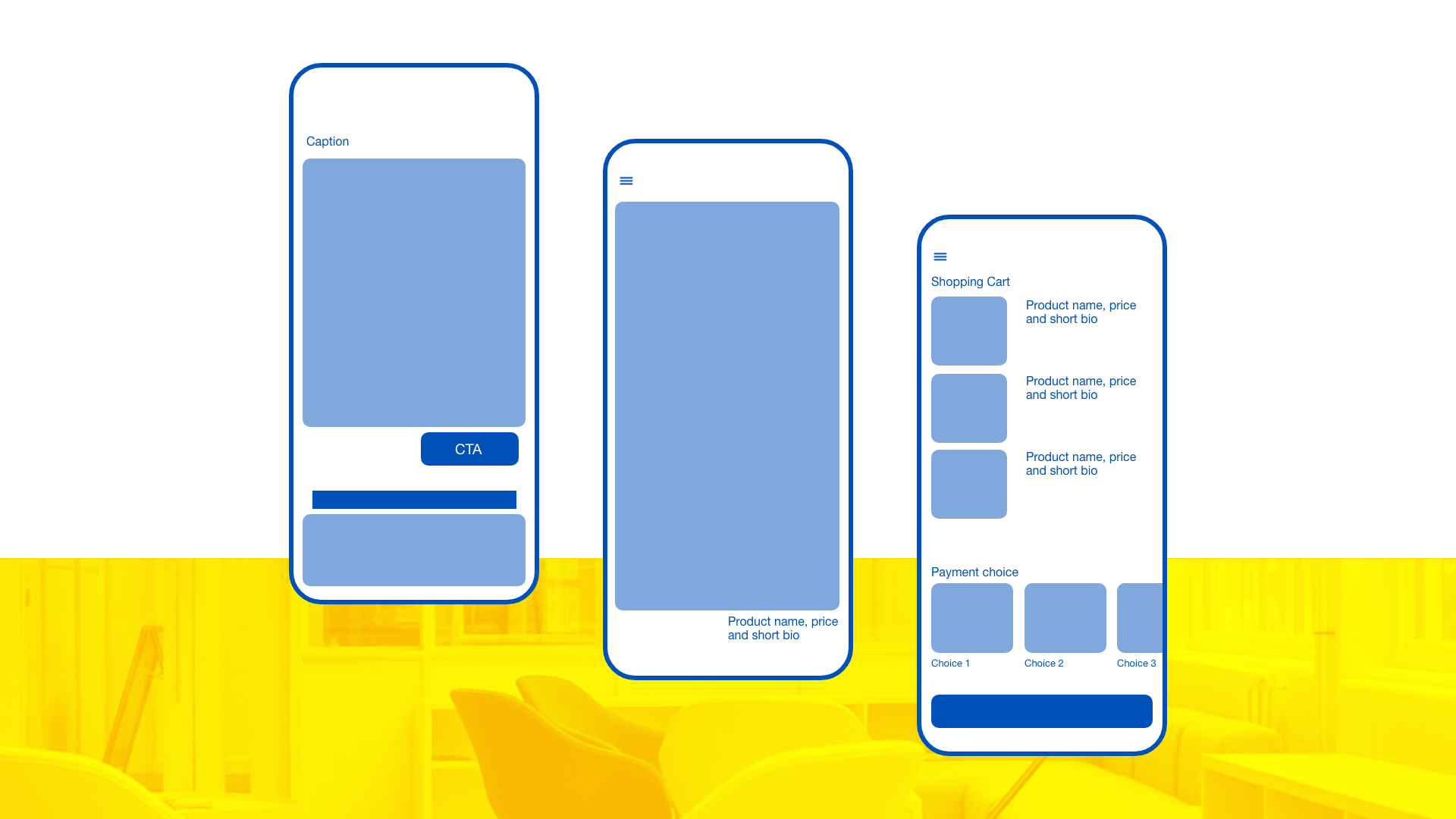 Giving the design a simplistic feature was my main focus when trying to put together the low fi wireframe for this project. I decided that it was essential that to have a feature reminiscent of their iconic catalogues.